In a certain species of fly, the normal eye color is red (R).
Four different pure-breeding lines of this fly were obtained: two
of these lines have yellow eyes (Y1 and Y2), one has brown eyes
(B), and one has orange eyes (O). These four lines were crossed
together in all possible combinations. For each combination, F1
flies were interbred to produce an F2. The F1's and F2's are shown
within the following Table; the pure lines are given in the
margins.
a Using your own symbols, show genotypes for the four pure
lines.
b. Explain how the F1 phenotypes and the F2 ratios are
produced.
c. Show a biochemical pathway that explains the genetic results,
indicating which gene controls which enzyme.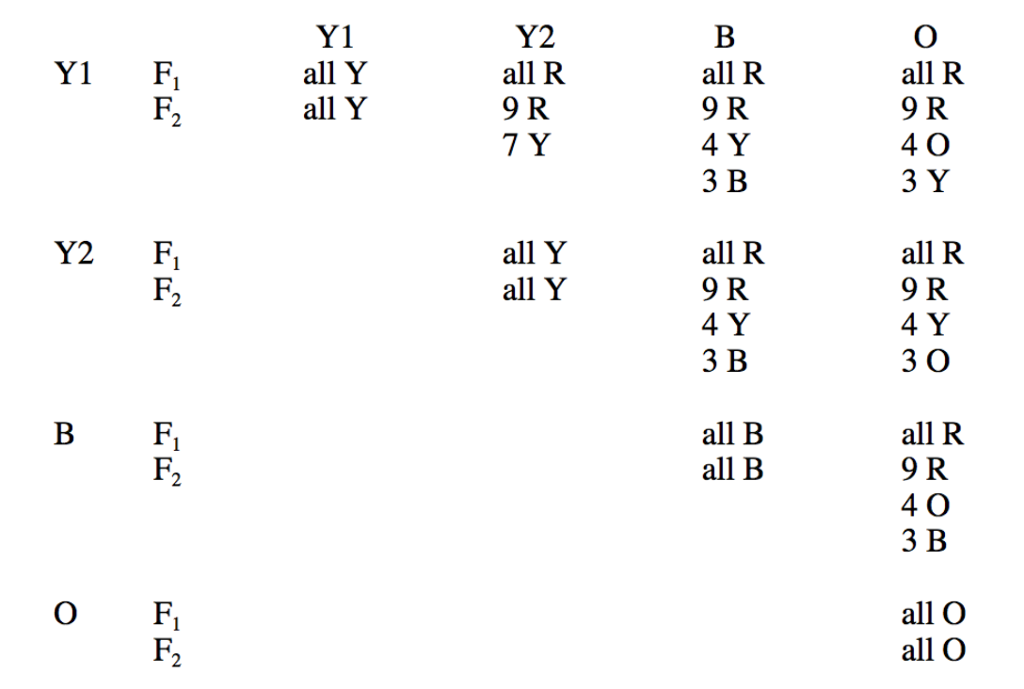 0 al 9 4 3 19 al 943 1943 IT a943 19 11 43 Y ll R Y CA 1YY 2