Help Please. Pharmacology. Need help with all questions. More
information included.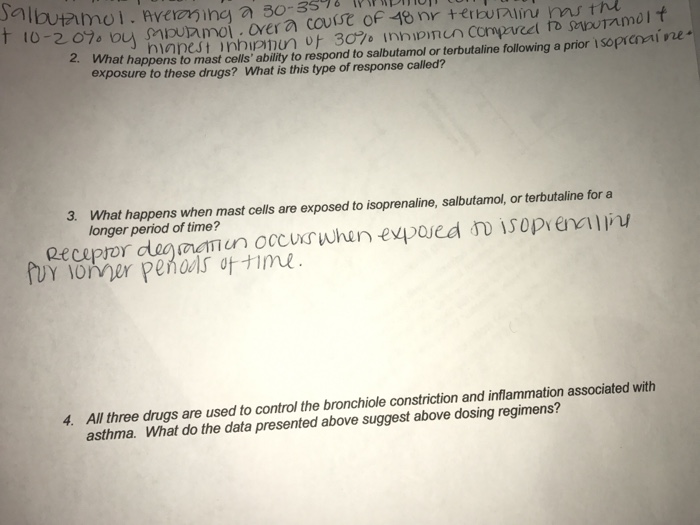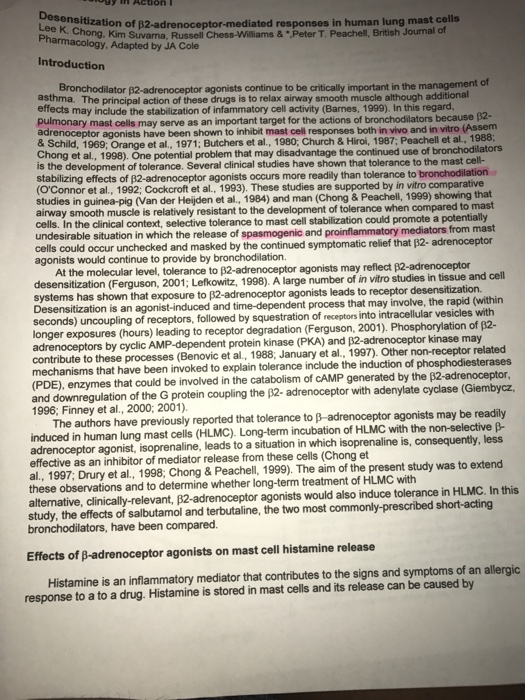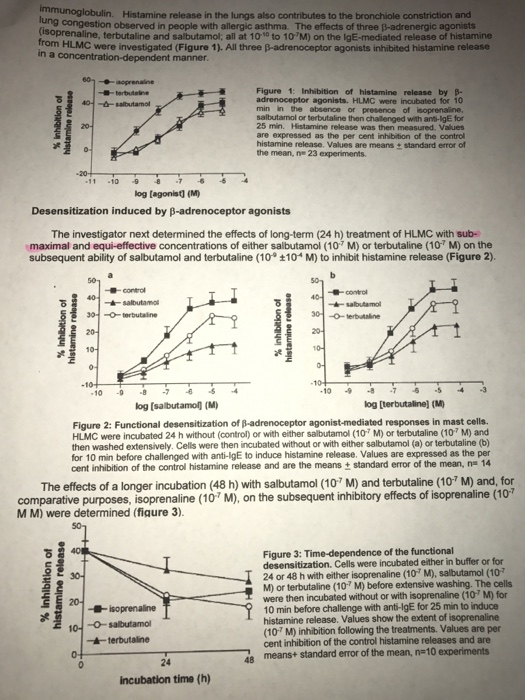 Salbutmo.ycn 01l f hinnCJ t nhipinn 아 3070 innionan cornered ro Moran 2. What happens to mast cells' ability to respond to salbutamol or terbutaline following a prior i soprcai p exposure to these drugs? What is this type of response called? 3. What happens when mast cells are exposed to isoprenaline, salbutamol, or terbutaline for a longer period of time? All three drugs are used to control the bronchiole constriction and inflammation associated with asthma. What do the data presented above suggest above dosing regimens? 4.