You want to clone your gene sequence (1000 bp from ATG to TAG)
into this expression vector for protein production. The vector has
only four cloning sites in the MCS. After analyzing your gene
sequence (see below), you notice that the gene sequence has many
restriction sites. Based on the information below 1) show how you
can use different restriction enzymes to directionally clone your
gene into the vector? 2) If you want to clone the gene in the
reverse orientation (for antisense expression) into the vector,
what restriction enzymes will you use?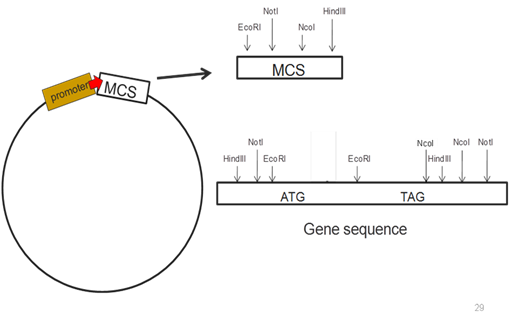 Not indi Noo MCS Not Hindl nd TAG Gene sequence 29